GUELPH, ON., May 17, 2021 www.guelphtoday.com
Check out the article on Guelph Today
Guelph Union the city's first semi-pro women's sports team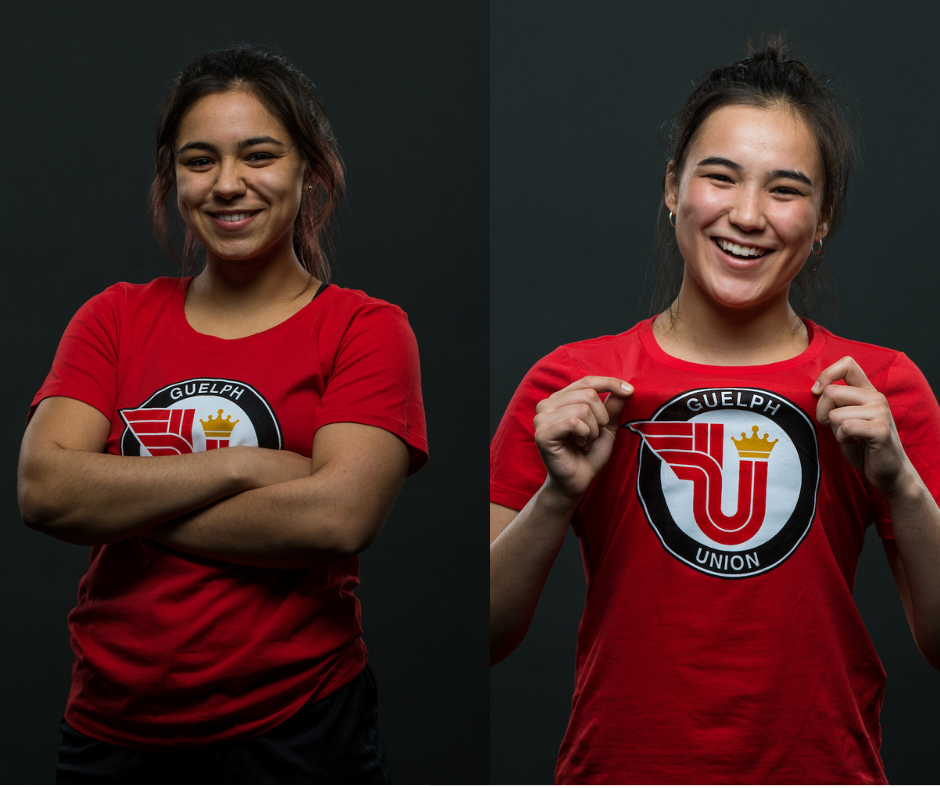 Student-athletes Sayan and Tessa Ladhani share their story: Photo by Michael P Hall
Sisters Sayan and Tessa Ladhani are two young student-athletes who attend the University of Guelph. Both went to local GCVI high school, are dedicated to their studies, play soccer for the Guelph Gryphons and give back to their communities. They will be putting on the Guelph Union jersey this summer to play for the new semi-pro women's soccer team in Guelph.
By any measure, these two are doing everything right.
Sayan Ladhani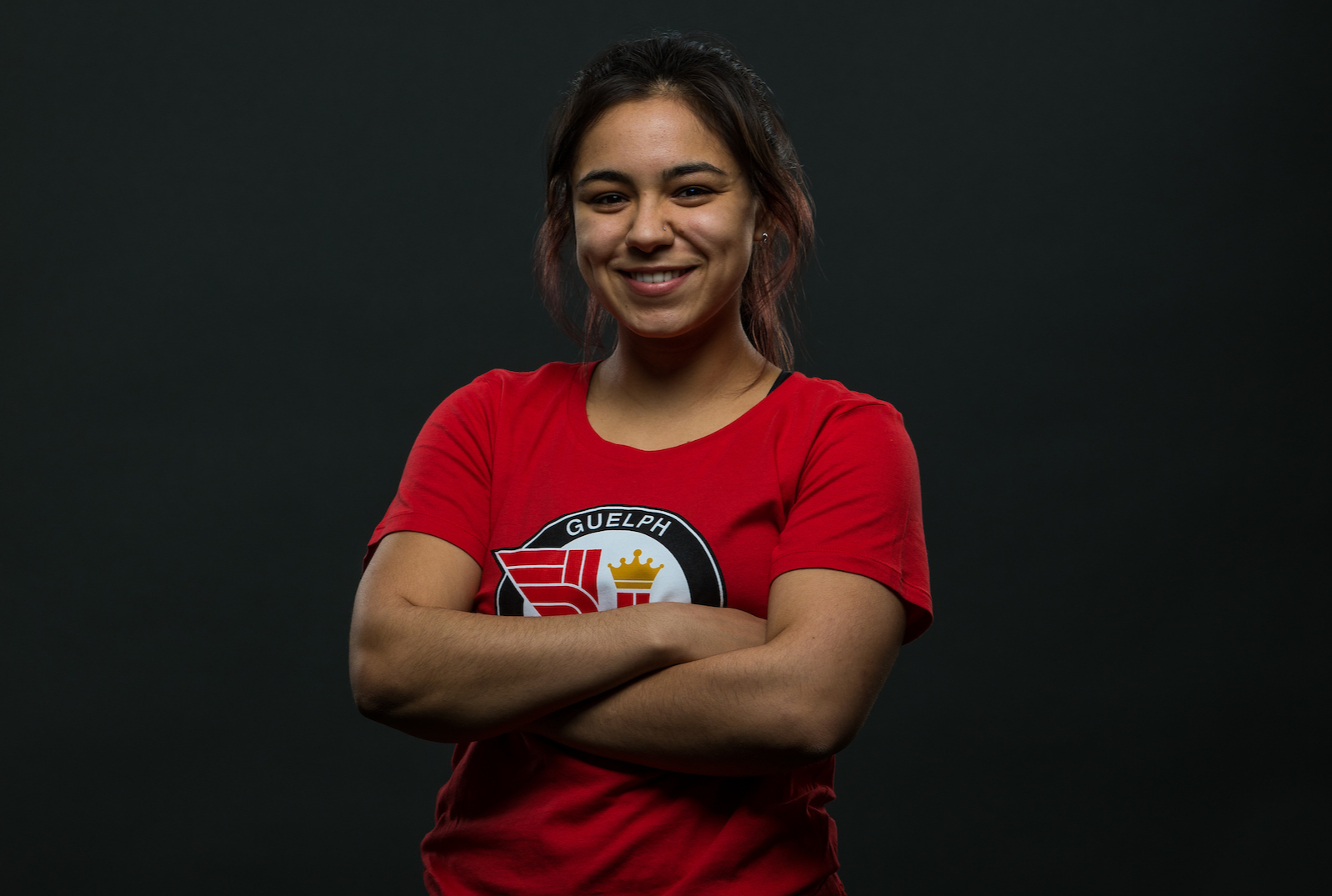 Sayan is studying environmental science and will be going into her final year this Fall. She has also been a leader in sustainability through The Seed.
The Guelph group works to increase accessibility and decrease barriers to healthy food. Sayan began volunteering there in May of last year. She had just come back from a semester abroad which got cut short because of the pandemic and was looking for ways to get involved.
The Seed had created an emergency response program delivering healthy food to those who either couldn't access or couldn't afford it. Many just didn't have a way to get healthy food safely, especially right at the beginning of the pandemic. Sayan volunteered, helping to deliver food baskets, then in the summer got a job working for the organization.
"That was really awesome especially because a lot of people didn't have jobs last summer, so I was really thankful for that opportunity," says the student. She is hoping to get the Gryphons soccer team involved too, once Covid restrictions ease.
Her desire to help comes from a place of empathy. "I think increasing accessibility to resources and giving everyone the same opportunities is super important," says Sayan. "Tessa and I are lucky in the sense that we do have a little bit of privilege. We never struggled in any way, so I think that giving back is a really valuable use of my time."
She also found volunteering personally rewarding and enjoyed the feeling it gave her. She felt part of a community and was grateful to be able to participate.
Sayan has been playing soccer since she was 6. She started in house league and began playing competitively at the age of 10. Currently she plays midfield. She has loved being a student-athlete. "It's a really great way to feel a part of the university community and I've met a lot of amazing people through my time in the athletic community," she says.
It's definitely a challenge in terms of the time commitment. In season they're on the field every day for two hours, they travel to games, go to the gym, and have to balance all of that and school. "It was a challenge, especially at first, but definitely really rewarding in terms of the opportunities that we get, the people we get to meet and the resources we have access to," says Sayan. "Guelph does a really good job of supporting their student-athletes and that's something I'm really thankful for."
"One of the best parts of being a student-athlete is getting to play the sport I love in a really competitive environment, which is something that's really good about the Union too, and something I'm super excited to be a part of this year."
The Guelph Union will be the city's first semi-professional women's sports team. For young athletes, it's significant; the only other teams young players could aspire to until now have been university teams.
Sayan thinks the school and city are doing a really good job of promoting women in sport, something that has obviously been a bigger topic recently. The fact that the Guelph Union has its own distinct name (the men's team is called the Guelph United) goes a long way towards helping differentiate it and allowing it stand on its own.
"We're really looking to be positive role models for young girls in the community, to show them that there are opportunities, and it is possible for them to do whatever they want with sport."
She anticipates the Guelph Union will be even more important in the future. "I think that these first couple of years are going to be awesome in terms of the playing experiences we get, but that the community they're going to foster and the support they're going to gain is going to be really important for future generations of girls."
Tessa Ladhani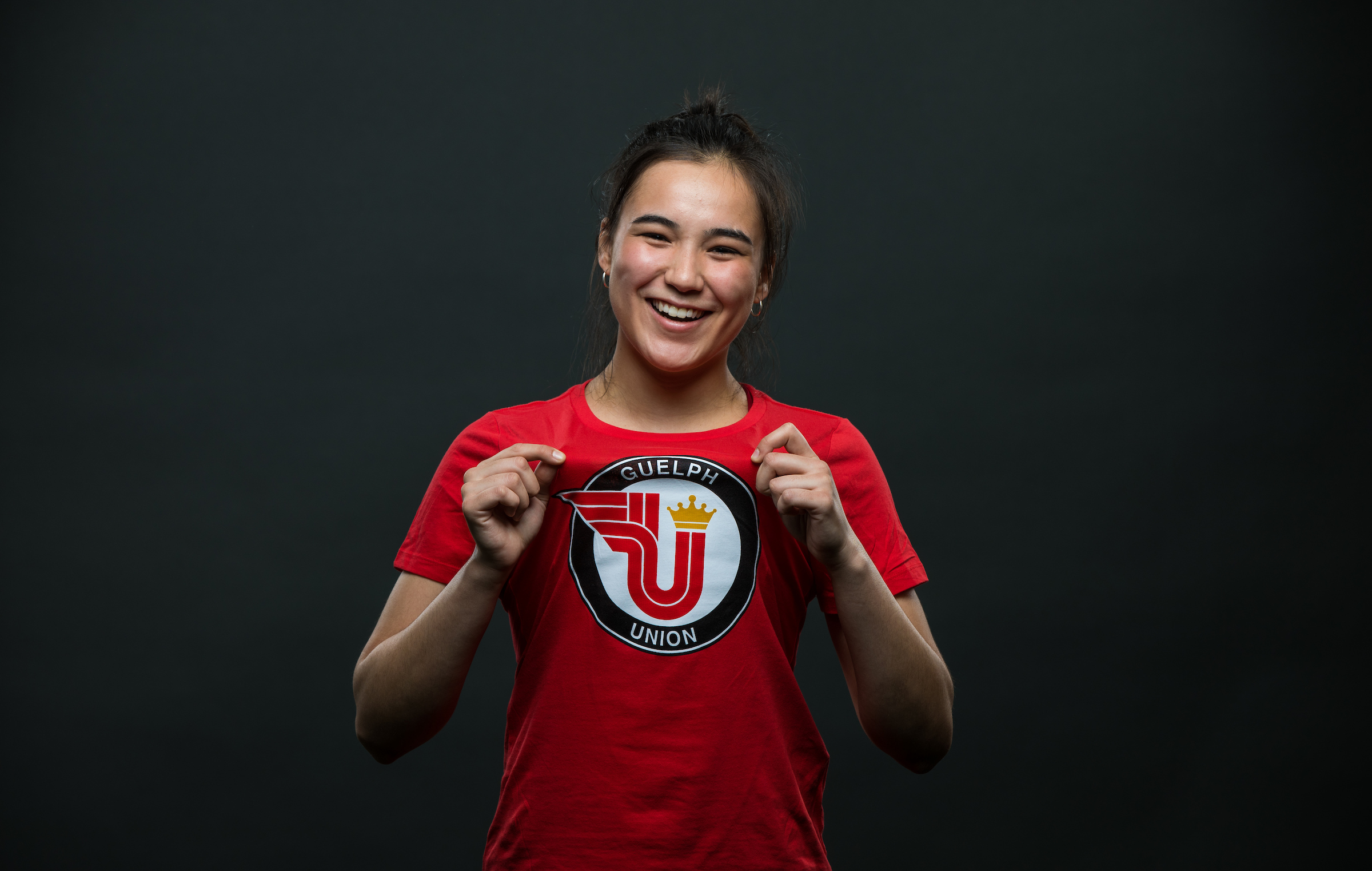 Tessa will be entering her third year of studies and is a member of the school's Equity, Diversity and Inclusion committee for the Department of Athletics. She studies criminal justice and public policy at the University of Guelph.
"My sister and I are visible minorities so that was always a personal experience I was able to feel," she says. "The school is taking strides towards being more diverse and more equitable, especially after George Floyd and Black Lives Matter happening this summer. I think everywhere they're trying to make advances towards inclusivity."
The committee she's on focuses specifically on how they can make things more accessible to minority groups, whether that's someone who is a racialized, LGBTQ, has a disability—anyone who needs a space where they can be included. They look at how they can improve the school's athletic facilities and how the athletic community can be more accepting for everyone.
"I think I've always had a pretty strong sense of injustice. Maybe it comes from a place of empathy where you see people struggling in situations and it just doesn't seem right or there's something you should be able to do about it," says Tessa. "I like to be aware of the privilege that I do have and how I can help people from the positions I'm in. I think it's just something that you need to do when you can, help people—those who are around you and those who aren't."
Tessa has been playing soccer since she was 4 or 5. She is a left full-back, a defender for the Gryphons. Like other student-athletes she has been playing sports her whole life. All through elementary and high school she knew she had to manage her time because she had soccer after school. Because of this, she didn't find there was too much of a time management transition in university.
"I do think it's been really great in terms of culture, having the team to support you, because university can be stressful. I find I'm way more organized when we're in season because it helps me manage my priorities," the athlete says. "It's just really nice to have the community supporting you, even outside of just the team there's a whole athletics department that's behind you."
In first year, they were given resources to help them manage time. Each player had a student-athlete mentor they would meet with weekly. While this past season they didn't get to practice much together, the team still got together weekly over Zoom meetings, even doing workouts together virtually, so they still had that sense of support.
Like her sister, Tessa is excited to be playing for the new team this summer. "Guelph Union is a league one team. It's definitely the first semi-pro team Guelph has for women, which is exciting," she says.
One of the Gryphons' women's alumni is a coach and player there and their head coach is also part of the project behind the scenes. "The coaches are doing a really amazing job emphasizing and supporting women in sports, which kind of gets pushed to the background a little bit. It happens at every level of sports that men's sports tend to get emphasized, but our coaches have done a really good job of supporting us as female athletes. There are differences but we're different and equal," she says.
A lot of the players will be from the Gryphon's women's team, so Tessa looks forward to training with them in the summer. Others are from the Guelph area, which has a lot of good local players. She'll also know several girls from playing youth soccer in Burlington.
Says Tessa, "It's really just a dream squad."
The Guelph Union is a new team that is striving to reshape the landscape for women in sport. Are you an athlete or a supporter of local sports? Visit GuelphToday's Sports Celebrations page and share your story.